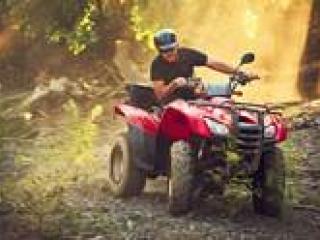 Multi Activity Day - 3 Events
in London, United Kingdom
Duration
Aproximately 3 hours
choice of 3 out of 4 activities

half day event

full equipment and safety briefing
What Included
3 amazing activities with a choice from the following, and all safety equipment and tuition provided:
- mud buggies; 400cc engines and automatic gearbox, in a chassis with a full roll cage and all round sprung suspension. All buggieshave rally style safety harness. After a number of practice laps each person will go against the clock for their timed lap, be prepared to get muddy for this experience.
- max kats; The original banana split vehicle these Amphibious 6x6 vehicles will go anywhere; mud, swamps and even across lakes! Each side drives independently, meaning smooth turns, turning from a standing start and no uncontrolled transfer of power from one side to the other in any terrain. Using just two levers and hand throttle to control the vehicle experience driving the ultimate 6 wheeled amphibious off road machine around a challenging land and water based course. An instructor will be sat next to you at all times to ensure complete safety!
- blind driving; if it's an unsual driving experience you're looking for then this is it! Negotiate a tight course using forward and reverse gears while blind folded - a seeing colleague in the passenger seat will guide you with verbal directions and penalties will be given for any of the gates hit around the course, adding that competitive edge! The automatic vehicles are easy to drive just as long as you can get that communication right with your partner...pick wisely!
- segway racing; everyone's seen them now it's your turn to have a go on the ultimate off road personal transporters! They are easy to master and you will have an instructor to give you tips and guide you through the practice session.  You get the sense of power and speed, yet you also feel a sense of safety and absolute control as you control the vehicle with your body movements. When everyone has had a practice teams then compete head to head driving through the slalom course to achieve the quickest time.
Restrictions
Please note that some activities have weight restrictions, please contact your event manager for further details.
Health And Safety
If you or any of your group has any pre-existing injuries or medical conditions that may prohibit your taking part in any activity, please speak with your doctor and advise your Event Manager in advance of your Multi Activity Day.
Reviews
Would like to thank everyone at Groupia for your exceptional service.
- Michelle Fry
Do not hesitate to use Groupia, not only did they save a lot of time but also money!
- Holly Walls